AI Powered Customer Support
An Ease Way to Deliver Fast & Effective Support Exprerience That Delights Customers.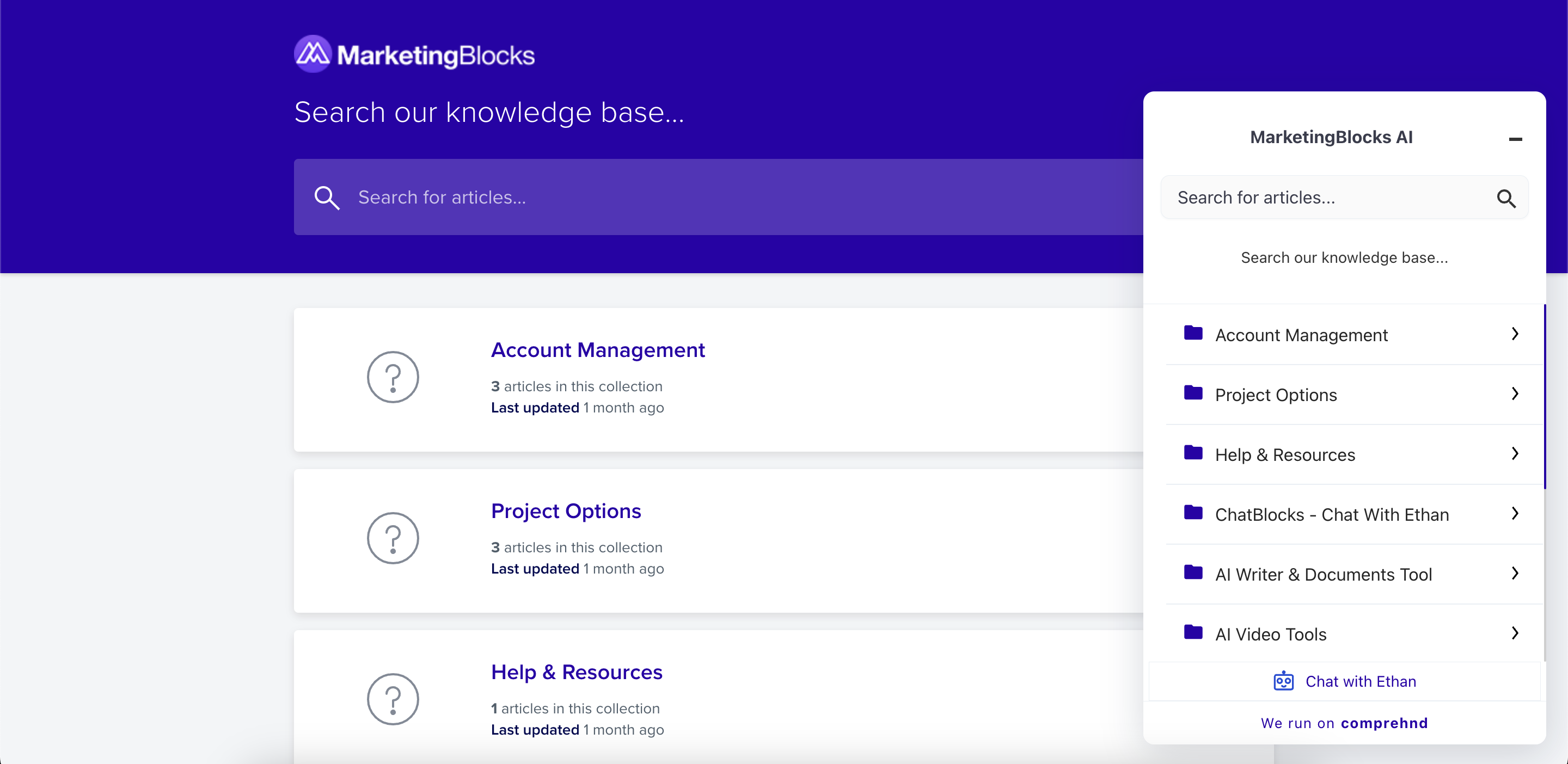 Cutting-Edge Features to Delight Customers in Real-Time
AI-Powered ChatBot, Knowledge Base, Hundreds of Integrations – It's More of Your One-Stop Shop for an Excellent Customer Experience.

MarketingBlocks

MarketGee

VideoTours360

ADA Bundle
Be the first to know when we launch
Join a waiting list of business owners who are eager to revolutionalize their customer support game.
"Comprehnd was built out of a need to solve a dire CRM issue, but now it powers all our businesses."
Davidson I.
Product Manager, SnapiLABs